"Say the word Cuba and most people think dictators, the prison at Guantánamo Bay, and Communism with palm trees. Architect Hermes Mallea believes there is so much more to the country and has the pictures to prove it." -- Architectural Digest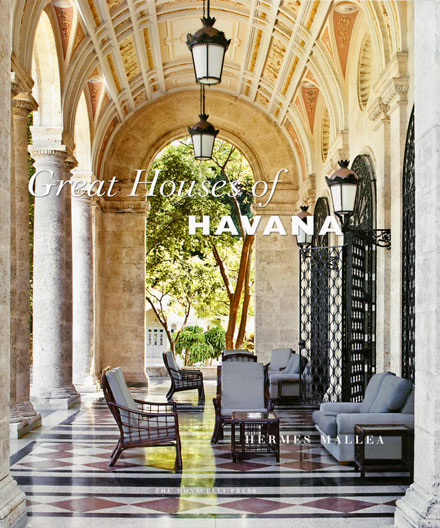 This evening, LANDMARK WEST! hosts the illustrated slide lecture "Great Houses of Havana", featuring architect and author Hermes Mallea.
I
n his book Great Houses of Havana: A Century of Cuban Style (The Monacelli Press, November 2011) Hermes Mallea gives the first-ever insider's tour of Havana's architectural gems, bringing the reader inside never-before-published homes, presenting their fascinating personal histories alongside Havana's architectural patrimony.
Mallea presents portraits of important homes built in the city between 1860 and 1960, beginning with the extraordinary images taken by American photographer, George Barnard, who was permitted to bring his camera into the intimacy of the Palace of the Counts of Santovenia. These pictures set the standard for giving the reader access inside a famously closed world.
Read more about Hermes Mallea's book on Architectural Digest online.