On the eve the the New York Landmark Law's official Golden Anniversary, The New York Times pens an editorial with a graphic timeline of key Landmark milestones accompanied by political insights regarding reactions at the time. This simple reminder of the inseparable reality of politics to our built environment is particularly timely, the New York Times points out, as Mayor deBlasio seeks a city of more "equality and diversity" amidst a promise to revitalize a Landmarks Commission with ever-increasing responsibility and no
significant additional funding.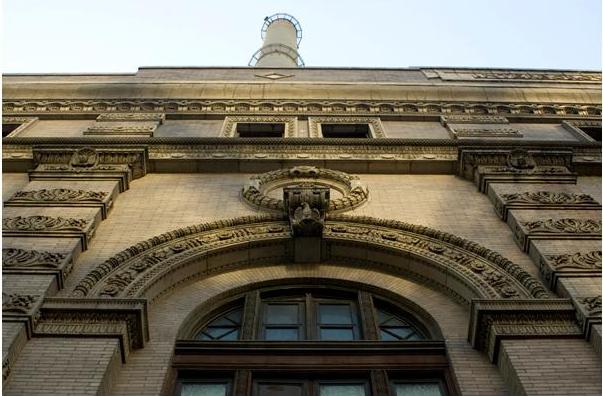 McKim Mead and White's IRT Powerhouse on 59th Street, one of the LPC's proposed sites to de-calendar.
While it squarely addresses the current concerns for what they are, the editors have stopped short of addressing the newsworthy 96 sites the Commission has proposed to de-calendar without a vote of designation. And although, the editors look forward to the next steps politically, they too are caught up in the politics, and fail to address the built environment- specifically what would be the next New York City landmark that should be saved? Which Historic District should be protected? What do you, our readers think?